LITE 'EM UP!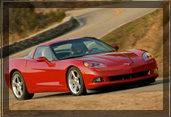 Lakes Corvette Club was founded in 1988 by five individuals. Early meetings were very informal and held in the driveway of one of the members.
Since 1988 the club has grown considerably both in members' and social responsibility. No matter what your interest we have an activity you will enjoy. We support other clubs by participating in their car shows and cruises. We care about our community and make contributions to local charities.
Lakes Corvette Club hosts a number of events starting in the spring and ending in the fall. Working as a group is fun and rewarding and there is always a bite to eat, or some ice cream, afterward to sit and enjoy each other's company.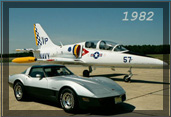 Our members own a number of beautiful Corvettes ranging from NCRS, to fully modified cars, small blocks to big blocks, as well as, a number of anniversary and Pace Car models. We love to show them off or take them for a drive for the day.
Today, Lakes Corvette Club continues to grow. Come join us and share the passion we have for these beautiful automobiles. We currently meet at Dooney's Irish Pub. On the first and third Tuesday of the month.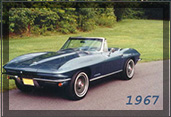 LIST OF EVENTS
Events Schedule 2018
January 2018 - Election of club officers
August 23th-26th, 2018 - Corvettes at Carlisle
June 09, 2018 - Beach Bums Corvette Show - Beach Haven
June 10, 2018 - "Wine & Shine" - our return to Medford!
December 2018 - Holiday Dinner
FULL EVENT LIST
MEMBERS CABIN

Club meetings are held on the 1st & 3rd Tuesdays of every month. Join us for dinner first at 6:30 pm, then the meeting will follow at 7:30. See the Contact US page for directions.
Our mailing address is:
Lakes Corvette Club
PO Box 2104
Medford Lakes, NJ
08055